A-List+ v2.7 Update Tutorial
Hello A-List Army,
Thanks for your continued support of A-List+! Today's post describes some of the new features / enhancements included in the November 2017 A-List+ update, v2.7. To determine what version of A-List+ you're currently running, go to More, Settings, and My Info.
As we approach the 1-year anniversary of the A-List+ launch, I want to say THANK YOU to everyone who has downloaded our app, provided such great feedback and helped us spread the word. Most of the enhancements included in this build have come directly from User feedback and suggestions, so keep it coming!
1. New User Option to "Auto-Pin New Tasks" – In the last major build, we released a new feature that enabled you to "Pin a Task" to the Dashboard and keep it there, no matter the date or it's overdue status. For more info on this feature, see our previous post. This enhancement creates a new User Setting that will automatically set the "Pin Task To Dashboard" option to "Yes" as you create any new Task. You can always tap this back to "No" as desired.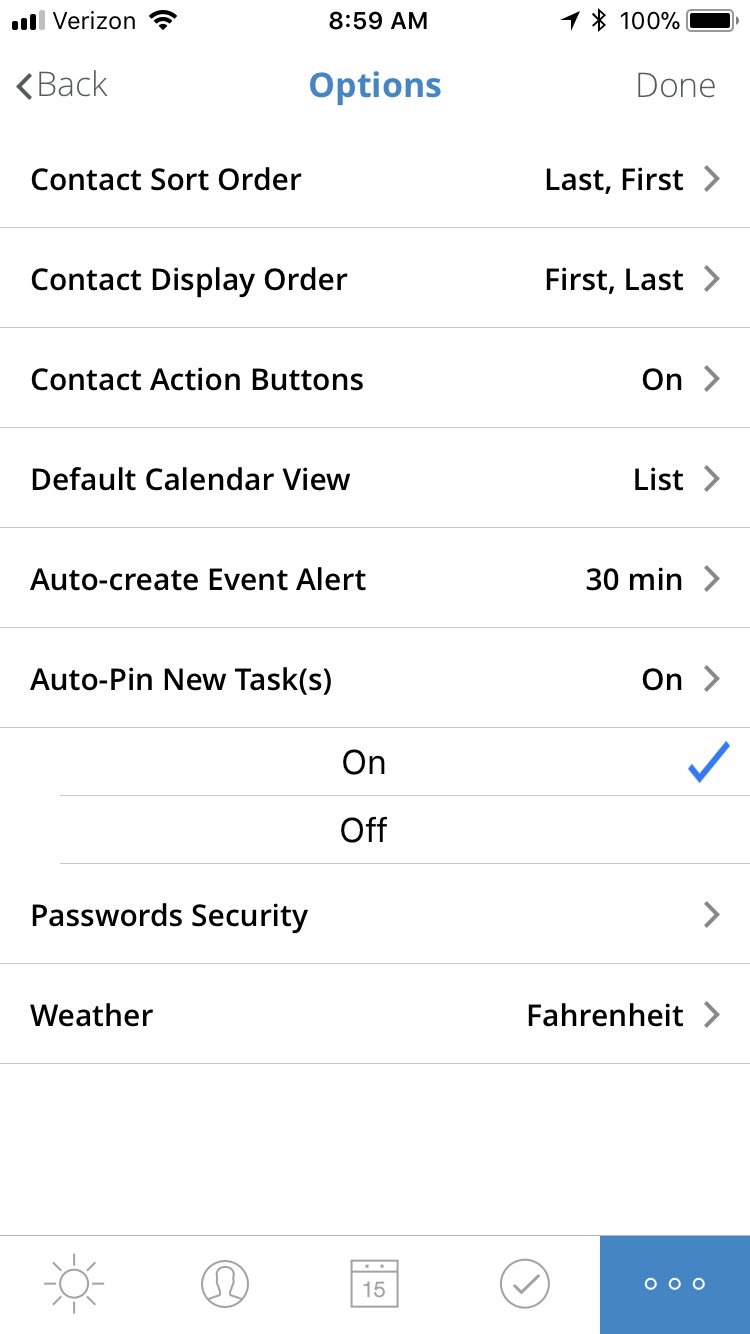 2. Landscape Week-View – We've had multiple users give us feedback around the Dashboard and Calendars that basically shared a common theme -- they wanted to "see more" of their scheduled events in one view. It makes perfect sense; you're trying to fit something into your already busy schedule . . . you need to easily see where you have an opening. Our Landscape Week-View is our solution to that need.
From the Dashboard or from the Day, Week or Month View Calendars, simply turn your iPhone sideways and the Landscape Week-View will come up. To scroll forward or backward in time, simply swipe the date header at the top of the screen.
3. Auto-Assigning Email/Phone Number for the "Share" feature – The Share feature allows you to automatically turn a Task or a Note into an email or a text message and send it to whomever you like. I "Share" Notes or Tasks to my employees, wife and my kids all the time ("Take out the trash, Call Grandma, Take Jetta for a walk, Bring down your laundry", etc.). Since my kids are glued to their phones 24/7, at least I know that they looked at my message . . .
With this enhancement, if you assign a Contact to the Task or Note, hit Done, and then tap the 'Share' button, A-List+ will use the primary email address or phone number for that Contact when it creates the email or text message.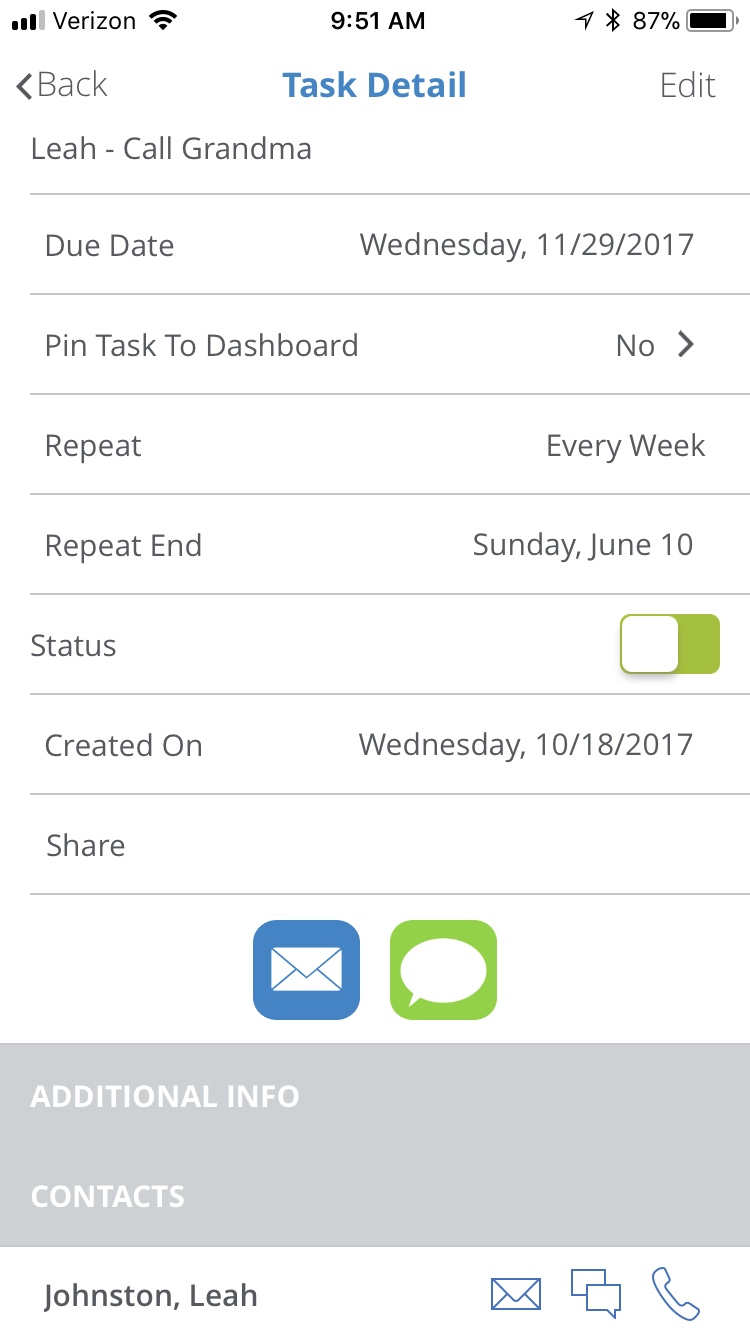 That's all for now. Be sure to download the update and let me know what you think! If there is ANYTHING we can do to make your experience better, just let us know!
Thanks again for supporting A-List+,
Jeff Johnston
Founder / CEO
A-List+